[et_pb_section fb_built="1″ admin_label="section" _builder_version="3.22″][et_pb_row admin_label="row" _builder_version="3.25″ background_size="initial" background_position="top_left" background_repeat="repeat"][et_pb_column type="4_4″ _builder_version="3.25″ custom_padding="|||" custom_padding__hover="|||"][et_pb_text admin_label="Text" _builder_version="3.27.4″ background_size="initial" background_position="top_left" background_repeat="repeat"]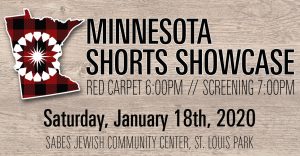 2021 Minnesota Shorts Showcase
Celebrate the Minnesota film community by joining us online for a compilation of outstanding Minnesota connected short films.  This is your opportunity to not only see some great short films from the comfort of your home but meet the filmmakers in a live virtual Q&A immediately following the screening.
Friday, January 22nd
7pm – One time streaming on TCFF Website
8:30pm – "Live" Q&A on TCFF Website, TCFF Facebook  & TCFF Youtube Channel
Cost: $9
*FREE to TCFF Members

SELECTED FILMS
The Misanthrope
Holly has invited all her friends over for a dinner party. So she can break up with them.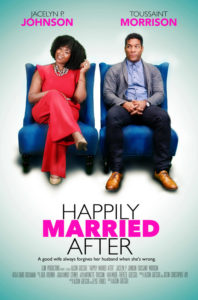 Happily Married After
When sharing her tips for a happy marriage, a young wife must come to realize that marriages are never perfect, or else she stands the risk of losing it all.
Misplaced Trust
Four women discover they are all romantically entangled with the same man. While they await his arrival, it becomes increasingly apparent there will be consequences for his betrayal.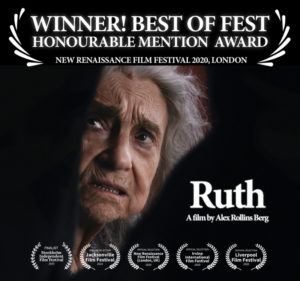 Ruth
A middle-aged woman struggles to keep her high-pressure job while tending to her elderly mother.
WINNER of the BEST OF FEST HONOURABLE MENTION AWARD, New Renaissance Film Festival London 2020. NOMINATED for BEST INTERNATIONAL SHORT.
Chai Again
After falling in love with an Indian immigrant, a Midwestern grad student seeks the help of her first generation Indian American roommate to navigate relationship challenges and cultural differences.
State of the Game
As the newest member of an elite high school hockey team, Jamie, believes he is willing to do anything to be accepted by his teammates. However, Jamie's rite of passage quickly changes directions, both on and off the ice, when his team captain exposes what is truly necessary for Jamie to prove he is one of their own. Threatened to remain silent and participate in a vicious blackmail loyalty pledge to uphold the team's warrior code for the sake of a fictitious victory, Jamie finds himself wrestling with his instincts of doing what is right, and suppressing the temptation to belong. At this crossroads, State of the Game forces Jamie to either find the courage to navigate his way out of the game he is trapped in, or be captivated by the team's sadistic spirit at the cost of his own individual integrity.

[/et_pb_text][/et_pb_column][/et_pb_row][/et_pb_section]