SATURDAY, April 29th!
LOCATION – West End Community Room

1633 West End Blvd., St. Louis Park, MN  55416
REGISTER FOR THE ACTOR EXPO HERE
An email confirmation will be sent to you with further information & audition links within 24 hours of your registration of the event. PLEASE NOTE: These auditions fill up quickly. In the event the audition schedule is at capacity, actors will be allowed to submit a self taped audition monologue. Please contact Naomi.Dahlgren@twincitiesfilmfest.org for further instructions regarding a self taped audition.
FILMMAKER AUDITIONS
LOCATION – West End Community Room

Time Slots Available – 12:30pm-4:00pm

Experience the thrill of auditioning in-person with award-winning local filmmakers who are looking to meet actors like you! This year you'll choose one of four scenes, provided by TCFF, so you can showcase your talent and get on their radar.
To participate:
Actors should prepare one of the scene options to perform. Scenes will be sent to you in early April.  Reminder – these are for on-camera projects.  Theater type auditions are less desirable.
Only one audition per actor.  These are not cold reads. Scenes should be prepared in advance.
Sign Up for an audition time before the event date. Actors MUST have a reserved time slot to audition.
Complete a Filmmaker Audition Form. The link to the form will be emailed after you register for the expo.  By completing this form, all of your contact information, headshot and resume will be available to the filmmakers electronically.  There is no need to bring printed materials to the audition.
Auditions will be NOT be recorded.
These auditions fill up quickly. In the event the audition schedule is at capacity, actors will be allowed to submit a self taped audition monologue. Please contact Naomi.Dahlgren@twincitiesfilmfest.org for further instructions regarding a self taped audition.
NOTE: If you are doing a 2 person scene, you and your partner must register to attend the Twin Cities Actor Educational Series Event. Register one of your names in the time slot and add the additional person in the comment section when you select your audition time.  
ATTENDING FILMMAKERS
Nathan Block
Nathan Block has been involved in filmmaking since 2007, creating over 50 films and serving as Executive Producer on the feature film DARK CLOUD. He operates under the Distant Calling Pictures production house banner and last year started the company SENSATIONAL SHORT FILMS which packages and distributes short films for theatrical exhibition.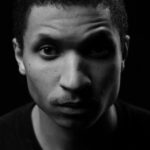 David Buchanan
David J. Buchanan is a Minneapolis-based writer/director whose work includes Rideshare, See You Soon, and the acclaimed feature film, BLACK in Minneapolis (available on Amazon, iTunes, and Vimeo). A recipient of the 2020 McKnight Media Artist Fellowship, and a 2022 Catalyst Story Institute alum, David started his career in documentary filmmaking at 14 years old in which his work included many localized stories around social justice. At 15, he won the Screenlabs Challenge Audience Award at the Screenwriters' Workshop, where he developed his screenplays. He has been Top 10% in the Nicholl Academy Fellowship in 2021, and Quarterfinalist in Final Drafts' Big Break in 2013. At 20, he worked on his first commercial project, where he learned about the craft of lighting. Today, he continues to work as a creative director for his production company We-Co Films.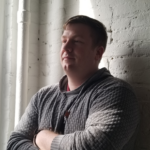 Tristan Corrigan
Tristan is a Cinematographer and Editor who was born in California, but grew up in Minnesota, where he got his first job at a local access TV station. He has lived and worked all around the world, including South Korea, Bahrain, and multiple European countries. His first feature film was in Iowa as a production assistant. He honorably served in the Navy for 9 years, and has been using his diverse set of skills learned there to enhance his film work. His goal is to help empower and support filmmakers to tell stories and bring their visions to life. https://www.underscoreproductions.com/
John Gigrich
My name is John Gigrich and I have been lucky enough to make eighteen or so short films that have screened all over the world. Gigrich has won multiple awards including: best short film, best horror short, and best director.
Raven Johnson
Raven Johnson is an award winning, Liberian-American filmmaker from Minnesota. Her work deals with the realities of Black experiences in predominantly white spaces around the American Midwest. Raven graduated with her MFA from NYU's Tisch Graduate Film program and is the current filmmaker-in-residence at Augsburg University in Minneapolis. Raven is a 2023-2025 Jerome Hill Artist Fellow, a 2022 Locarno Film Festival resident in Switzerland, a recipient of Jerome Foundation's 2021 MN Artist Development Grant, a 2021 Jerome Emerging Artist-in-Residence at the Anderson Center at Tower View, and a 2019-2020 Cinéfondation resident in Paris. Johnson is currently in development with her debut feature film, RUBY: PORTRAIT OF A BLACK TEEN IN AN AMERICAN SUBURB which has received support from SFFILM and the Kenneth Rainin Foundation.
Julie Koehnen
After acquiring her degree from the Fashion Institute of Design and Merchandising, Koehnen pursued her passion for filmmaking by writing and directing. Her full-length feature Raising the Dead (a.k.a. Don't Tell) was successfully produced by Peer Oppenheimer Productions.
Koehnen left a successful editing career in Los Angeles to pursue filmmaking and screenwriting full time. In 2020, Koehnen was awarded the Minnesota Arts Board's Artist Initiative grant to write and direct Awakening the sequel to her award-winning film Master Servant, and the 2020 Metropolitan Regional Arts Grant to support her work as a filmmaker.
In 2021 she was selected to participate in Sundance Collab's TV Writing course for her one-hour historical drama, Summit Avenue. Summit Avenue went on to become a finalist in the 2022 Stowe Story Lab Fellowship. Koehnen was curated by the Film Fatales' for their Women with Vision; Then and Now showcase as a female filmmaker most likely to direct a feature film.
Jay Ness
Jay Ness is an ADDY award winning director based in Minneapolis, MN. His films have screened in the United States, Europe, and Canada. Ness has directed numerous narrative films, documentaries, commercials, music videos etc. And has collaborated on assorted content featured on HBO, Comedy Central, Netflix, and Universal Music Group's Republic & Capitol Records. His feature film debut, Dark Cloud, was released theatrically and distributed in 2022.
Matt Osterman
Filmmaker and entrepreneur, Matt Osterman, isn't afraid to chase his passions and has the receipts to prove it. From writing, directing, or producing five feature films, to starting and selling his own Internet Service Provider, to being the first employee at The Blue Zones, helping create video games, or making spots and campaigns for clients, he excels at being a multi-hyphenate and brings a collaborative mentality to every project.
His film career officially started as a producer on a documentary called Sportsfan for Jon Stewart (yeah, that one). After it aired on SpikeTV, Matt wrote and directed the low-budget and critically acclaimed supernatural thriller, Ghost from the Machine. It played to sold out festival audiences around the world and eventually was a Top 10 most watched title on Netflix. He then wrote and directed the space puzzler 400 Days (starring Dane Cook, Brandon Routh, Caity Lotz, Ben Feldman, and Tom Cavanagh) which was the first acquisition by SyFy's new film arm. The trailer soon became the most watched new trailer on iTunes and was broadcast repeatedly on cable TV. Based on that experience, SyFy hired Matt to rewrite and direct the cult favorite film, Hover (starring Cleopatra Coleman, Beth Grant, Shane Coffey, among others). His latest project, Bitcon (Jeremy Davies, Frank Whaley, Noah Anderson, Ella Ma, and a whole slew of supremely talented Minnesota folks) brings a fun cryptocurrency twist with a "bad people gonna do bad things' refrain.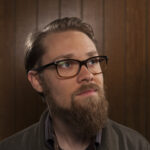 Mike P. Nelson
If the apocalypse were to happen tomorrow, you'd find Mike sipping an old fashioned in his backyard and reveling in the fact that now he could go out and shoot a post apocalyptic revenge film entirely practical. Whether he's writing or directing, Mike's focus remains creating stylized, character driven work. Sure he may like the dark, weird, and gritty nature of storytelling, but underneath all that cool midnight madness is something warm we call heart. And boy is it tasty! He wrote and directed his first feature film, "The Domestics", with MGM and released "Wrong Turn" for Constantin Film and Lionsgate in January 2021. Recently he finished a segment for "V/H/S/85" which will premiere on Shudder later in 2023. He is currently in development on three features including two of his own screenplays.
Penn Pauletich
Laura Runge-Hunt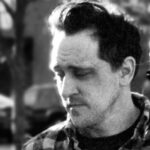 CJ Renner
C.J. Renner is a screenwriter and director of short and feature films, as well as a graphic novelist, musician, and visual artist.
Renner's work fuses the 1950s sensibilities of New Wave Cinema and Samuel Beckett with the modern vitality of Robert Eggers and Yorgos Lanthimos. In his work, a clash of existential ruin and dogged ambition are played against hyper-stylized visuals that bring viewers into the subjective reality of his protagonists.
His first feature, GUNN (2017), a prohibition-era film about rum-runners trapped in the literal void of a theatrical play, earned him praise: "What Renner did with GUNN is so spot on perfect, you're going to wonder why no one thought of trying it before… keep an eye on C.J. Renner because this may be the calling card of a superstar." – Unseen Films, as well as the Paris Around Film Festival's Best Cinematography Award.
His next feature, American Tender (2018), follows a woman who turns a first date into a small time heist. Both sweet and exhilarating, it earned him Twin Cities Film Fest's Achievement for Innovation: "C.J. always surprises us, he's going places, and we're so thrilled that so many smart filmgoers from across the country discovered his talent right here at the festival this year." – Bill Cooper, TCFF Director
C.J. holds a B.A. in English from St. John's University as well as a minor in Secondary Education and an MFA in Studio Art. As an assistant to his 12-year-old, he has recently become a master Cardboard Armor-smith and an honorary Jedi Knight.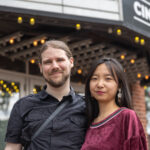 Sebastian Schnabel and Cici Yixuan Wu
Sebastian Schnabel and Cici Yixuan Wu have been making films as director and producer team since 2018 and have been co-writing since 2020. Their most recent film "The Flour That Made Us" was an Audience Favorite at the Minneapolis St Paul International Film Festival and nominated for the Shibuya Diversity Award at Short Shorts Film Festival & Asia. Originally from Germany and China, Sebastian and Cici like to explore the concept of home and cultural identity. Approaching their films through absurdism, they seek to discuss mental health as it relates to family, gender and sexuality.
Nickolaus Swedlund
Nickolaus is a writer, director, and producer from Minneapolis, Minnesota, with experience working on several feature films such as All The Time In The World (2015), Bough Brothers (2022), and Sanctified (2022), a western set in North Dakota. While he has created over a thousand pages of content for various film and television projects, he is constantly striving to improve his craft.
He completed the American Film Institute's MFA directing program, which provided him with a solid understanding of the art of directing and filmmaking. Nickolaus incorporates the knowledge and techniques he acquired into his current projects to produce high-quality work.
Nickolaus spent ten years working in Los Angeles before returning to his hometown of Minneapolis to continue his filmmaking career. He is currently working on various projects and is actively involved in the local commercial market. Additionally, Nickolaus is a dedicated teacher of filmmaking and media studies at several local universities, where he hopes to inspire and mentor the next generation of talented creatives.
As a co-founder of Lost Forty Studios, a production company based in Chisholm, MN, that provides top-tier production services for clients in the area and beyond, Nickolaus is committed to developing and nurturing the local film industry and hopes to inspire others to join him in making the region a leading hub for film production.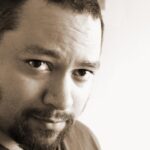 Michael Winingham 
Michael Winingham is a BIPOC award winning screenwriter & director who relocated to the Twin Cities from Los Angeles in 2021. His latest short film CAR JACK debuted at the TCL Chinese Theater in Hollywood & went on to win numerous awards including best Short Film as it screened at 17 film festivals around the country. As a screenwriter he has been awarded by the St Louis International Film Festival and been recognized by the Austin Film Festival and Nicholl Fellowship from the Academy of Motion Pictures and Sciences. He is currently in development of his 1st feature film, a sci-fi action-adventure, which will be produced here in Minnesota and has an expected start of Spring 2024.
**Attending filmmakers subject to change

If you have any questions regarding the Filmmaker Auditions, contact Naomi Dahlgren at Naomi.Dahlgren@twincitiesfilmfest.org