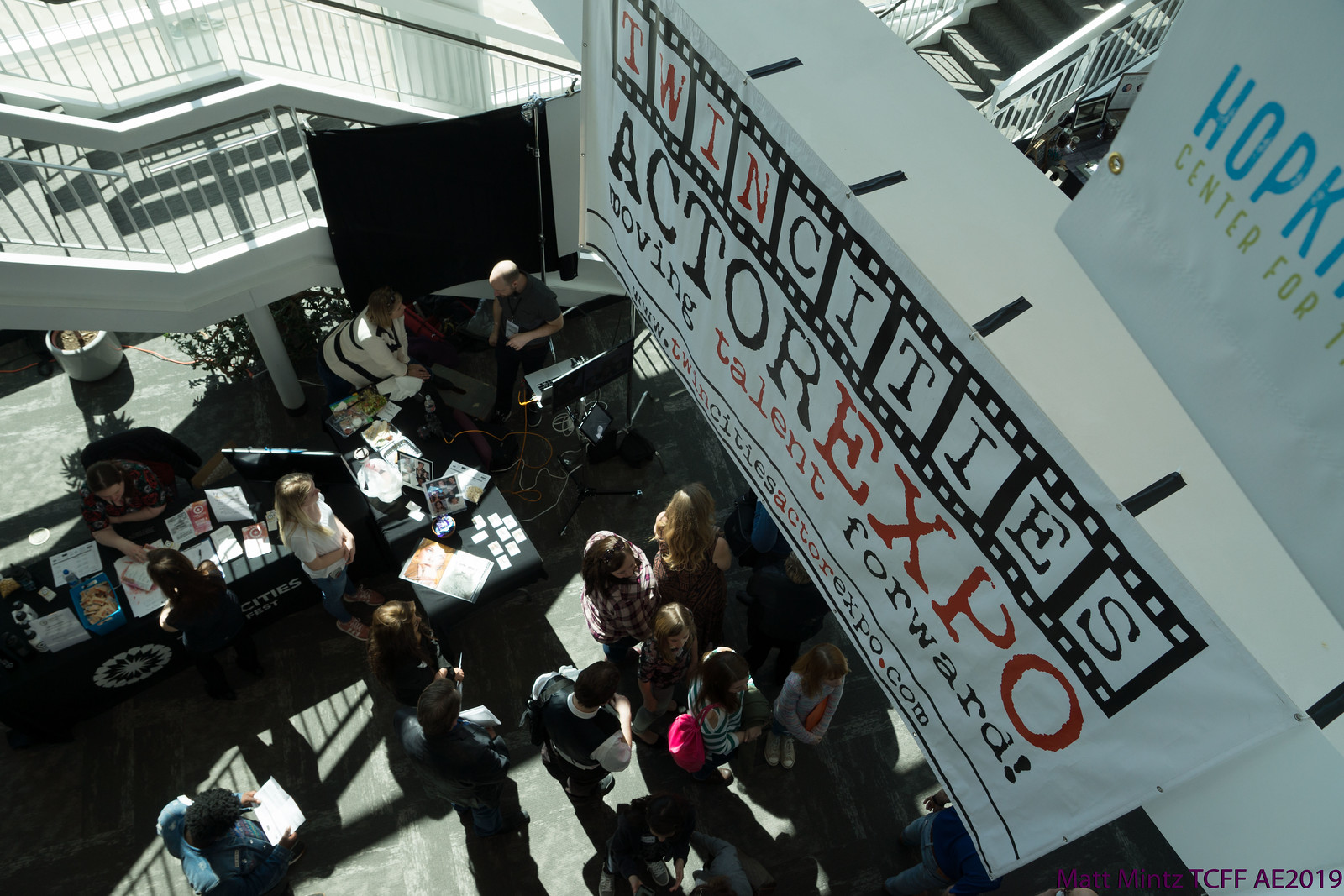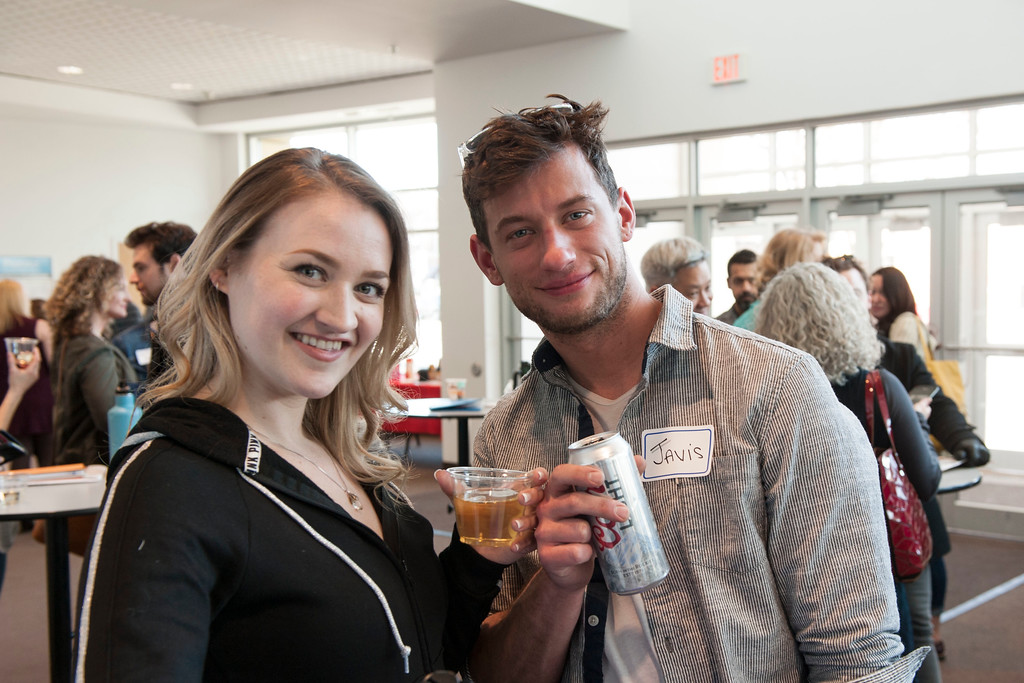 Should I bring my headshot and resume to the expo?
Yes! We recommend bringing 10-20 headshots and resumes to handout during the agency meet and greets and other networking opportunities throughout the day. Your headshot and resume for the filmmaker auditions should be submitted electronically.  Actors will receive a follow up email once registered that explains the audition process and how to upload materials.
Does my scene partner need to register to attend the Expo?
Yes! Our filmmaker auditions are intended for Expo attendees only. Once you and your scene partner have registered, simply select an audition time slot and place one of your names in the slot and the additional person in the comment section. You will only need one audition time for you and your scene partner.
I'm an experienced, professional actor — is there anything at the Expo for me?
Yes! While most of the seminars are for beginning actors, we have other opportunities to audition and network at the event. 
Do I have to buy two tickets if I'm accompanying my child to the Expo?
One parent may attend the Expo for free, if chaperoning their child (17 and under).  Simply purchase one ticket per child, and check-in with your child at the registration table the morning of the Expo.
I have a group of students who would like to attend the Expo. Do you offer group discounts?
If you would like to organize a student group to attend the Expo, please contact info@twincitiesfilmfest.goblue42.com to inquire about student group discounts.  (Instructors are invited to attend free!  Please email in advance to be placed on the guest list.)
Can I purchase tickets at the door?
The 2021 event is limited to 50 (in person) actors.  However, there are tickets to attend virtually for $35. TICKETS
What if I lose my ticket?
Bring a photo ID to the Expo. We will have a master list from our ticket vendor. If you registered and paid online, we will have your name on the master list. Simply report to the registration table with your photo ID and you'll be able to attend, no problem.
I bought a ticket to the Expo, but now I can't make it? Can I get a refund?
We do not offer refunds. Please try to give or sell your ticket to another actor.
What if I cannot attend the full day? I'm a working stage actor with an afternoon matinee performance. May I attend in the morning for a reduced price?
You are welcome to attend for a full day or any part of the day. The ticket price is the same.  (Exceptions are made for working stage actors who must leave early for an afternoon matinee.  Please email info@twincitiesfilmfest.goblue42.com with your theater name and show for reduced ticket pricing.)  Our registration table will be staffed all day – you may arrive and check-in any time.  If you need to leave the Expo for part of the day, you may return later. Simply check-in at the registration table and show your photo ID for re-entry.
How early can I arrive at the Expo?
The Expo doors open at 9am.  Only our staff and VIP guests will be allowed entry before that time.  Please don't arrive before 9am, we have no space inside for you to wait!
Do I have to pay for parking?
Parking is free! There is abundant parking available in adjacent parking ramps in the West End.
What do I get for the $50 ticket? ($35 virtual)
We want the Expo to be affordable! The Twin Cities Film Fest (the Expo parent organization) is a non-profit.  Your ticket price helps to cover our costs for the Expo venue and logistics – and to support other great Twin Cities Film Fest programming and events throughout the year. Your $50 ticket price includes full day entry to our seminars and auditions. We're well aware that you may have other expenses during the day: food, beverages and items available for purchase from some of our exhibitors. Thus, we've established an affordable admission price.  (Similar events in other areas of the country cost $100 or more!)
Who will be speaking at the seminars and panel discussions?
Actors, talent agents, Voice Over artists and other industry professionals professionals will lead our workshops and participate in our panels.  Please see the list of presenters along with their impressive bios on the website!
Will food / beverages / lunch be available at the Expo?
There are no vending machines on the premises. We recommend that you bring a water bottle. There is a lunch break built into the schedule from NOON – 1pm. We will not have food for purchase. However, there are many nearby  restaurants and a grocery store located near the venue. A cash bar will be available during the happy hour from 4:00 – 6:00pm. (Valid photo ID will be required.) Cash will likely be required to purchase items from our vendors. Please plan accordingly.
I'm interested in renting an exhibitor table at the Expo… where do I get more information?
Why don't you allow children under 10 years of age?
The Twin Cities Actor Expo is a business event. Though we offer seminars about the business as it pertains to children, we do not provide activities and supervision for children. The seminars are designed for an adult, professional audience. As a courtesy to our other attendees, we have decided to allow only age 10 and up – and all minors under the age of 18 MUST be accompanied by a responsible adult. While we will not be checking for age verification, we do ask that you use your best judgment.  If your child will be bored or unable to sit quietly during hour-long business discussions and seminars, please consider attending without your children. We apologize for any inconvenience.
Why does my teenager need to be accompanied by a responsible adult?
The Twin Cities Actor Expo is a professional, business event. We cannot be responsible for minors. We expect any attendees 17 or younger to be supervised by a parent, guardian or other responsible adult. We apologize for any inconvenience.
Is my child welcome to attend the evening happy hour?
We prefer that our younger attendees do not attend the happy hour from 4-6pm. ID's will be checked when alcohol is purchased from the cash bar.
Can I bring my support animal?
Support animals for the blind are permitted.  However, the Shops at West End has a strict policy that does not allow for support animals of any kind on the premises.  
I've read your entire website, and I still have a question!