SATURDAY, July 23rd!
LOCATION – The Shops at West End Community Room
1633 West End Blvd., St. Louis Park, MN  55416
REGISTER FOR THE ACTOR EDUCATIONAL SERIES HERE
You will be emailed information & audition links regarding the FILMMAKER AUDITIONS within 24 hours of your registration of the event. PLEASE NOTE: These auditions fill up quickly. If all of the slots are filled, you will be provided instructions on submitting a digital audition.
FILMMAKER AUDITIONS
Locations – West End Community Room – First Floor
Time Slots Available – 2:30pm-5:30pm

A panel of filmmakers will attend the event and audition actors for projects.  This may be for specific projects such as films, webisodes or television pilots.  Or filmmakers may simply be taking this opportunity to become more familiar with the acting community in general.
To participate:
Actors should prepare a monologue or two-person scene to perform. TWO MINUTE MAXIMUM.  Reminder – these are for on-camera projects.  Theater type auditions are less desirable.
Only one audition per actor – either a scene or monologue.  There are no cold reads or scripts available on site.
Sign Up for an audition time before the event date.   If you're auditioning with a scene partner, simply sign up for ONE audition time.
Complete a Filmmaker Audition Form. The link to this online form will be emailed after you register for the expo.  By completing this form, all of your contact information, headshot and resume will be available to the filmmakers electronically.  There is no need to bring printed materials to the audition.
All auditions will be recorded and available to the filmmakers for reference.  Recorded auditions will not be available to the actors.
Digital auditions are accepted on a case by case basis (EX: if registered virtually or if all audition slots are full)
Although these auditions fill up quickly, there MAY be some slots available.  Check in at the audition table upon arriving to see if you can get on the schedule. The only way to guarantee you'll get to audition is to register for the event and sign up ahead of time.
Hint – In the past, the filmmakers have responded best to the scene auditions as opposed to the monologues.  So partner up with an acting colleague and show us your craft! NOTE: If you are doing a 2 person scene, you and your partner must register to attend the Twin Cities Actor Educational Series Event. Register one of your names in the time slot and add the additional person in the comment section when you select your audition time.  
ATTENDING FILMMAKERS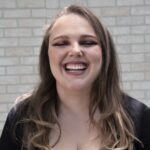 Vanessa M. H. Powers is a prolific and award-winning film director who has been making films professionally since 2011. Her company, the Oxford Comma Film Cooperative has tackled topics ranging from hysterical to heartbreaking, spanning almost every genre you can think of. Vanessa and her team have consistently delivered character-driven, thought-provoking, and stylishly told stories, with just enough Midwester flair to make you say 'ope.' Her works have been seen in festivals across the country and around the globe, and she even has 2 feature films, 'Keepsake,' and 'Witch,' available on Amazon.com.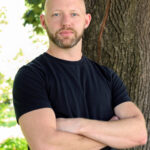 Anthony Tallarico has worked with the Oxford Comma Film Cooperative for over 5 years. He is an award-nominated actor who has been part of over a dozen award-winning films ranging from action films to somber dramas to comedy. He has used the time to develop his skills as a screenwriter, AD, and script supervisor, and has plans to expand his role behind the camera further with future Oxford Comma films.
John Gigrich My name is John Gigrich and I have been lucky enough to make eighteen or so short films that have screened all over the world.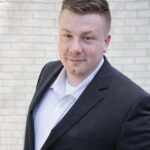 Tristan Corrigan started making films at 12 years old when his grandmother gave him her old VHS camcorder.  Throughout highschool and college he honed his craft as a cinematographer, setting the groundwork for future projects.   Working on multiple feature films during college, he put his film career on hold to serve in the Navy. Now medically retired from the Armed Forces, he founded his production company – UNDER_SCORE PRODUCTIONS and is driving forward in both the Minnesota and Virginia film communities to help create new and exciting films.
https://www.underscoreproductions.com
https://www.instagram.com/tcorrigan_cinematographer/
https://twitter.com/under_score_MN
CJ Renner Renner's work fuses the 1950s sensibilities of New Wave Cinema and Samuel Beckett with the modern vitality of Robert Eggers and Yorgos Lanthimos. In his features, GUNN and American Tender, a clash of existential ruin and dogged ambition are played against hyper-stylized visuals that bring viewers into the subjective reality of his protagonists.

Sasha Rayl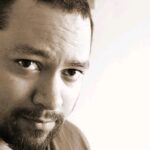 Michael Winingham
Michael Winingham is a BIPOC award-winning director and screenwriter who has just relocated to the Twin Cities after nearly a decade of living in Los Angeles, California. In LA he worked in independent film as well as with larger production houses such as CBS Studios. Some of the professional organizations to recognize his screenplays are the St Louis International Film Festival, Austin Film Festival, and the prestigious Academy of Motion Pictures and Sciences' Nicholl Fellowship. As a director he has won numerous awards for directing and Best Short Film at film festivals across the country. He's excited to be part of the Twin Cities film community and to work with the talented people within it. He is currently in active development of his debut feature film to be made locally here in Minnesota.
Blair Smith Is a Mpls, producer, Director, Actor and all around player on set In the Minnesota film and television community. He has directed two feature films including "The curse of raven heights" which debuted at the 2021 Twin Cities Film Festival" Smith has also Directed many commercials, web series and more. He has worked on over 10 feature films, 25 short films 30 commercials all in his short 5 year career.
Kyle Johnson
Nathan Block has been making films in Minnesota since 2008. To date he has directed or produced over 50 short films. Some of these films have won awards and played in festivals all over the world.